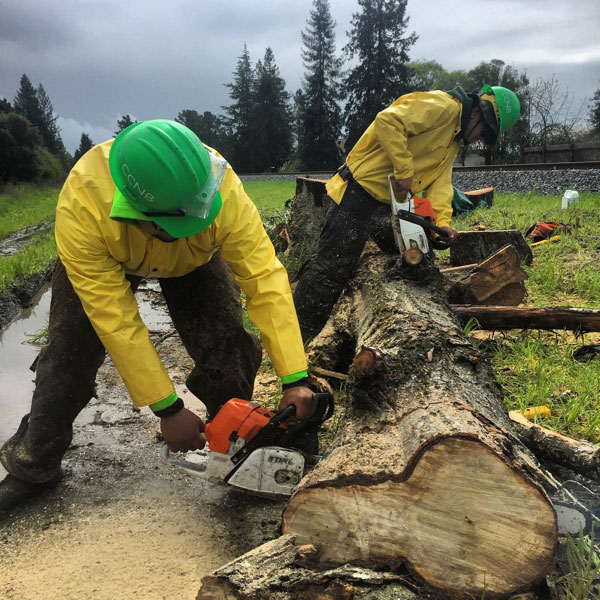 We are here for our communities through the good times and the bad.
California is more and more susceptible to natural disasters; our crews are ready to jump in and help when disasters strike.
Local Corps Respond to the Covid-19 Pandemic
Our well-trained crews are prepared to support communities in need in multiple ways, such as with debris removal and recycling, distributing water and food, building emergency shelters, and reconnecting lost pets to their families.
We understand that in times of disaster, it's not just the land and buildings that need to be taken care of. It's about the people too. Our multi-lingual corpsmembers are attuned to the physical and emotional needs of the communities we support.
See how the Sequoia Community Corps supported the Tulare County community after the devastating drought emergency of 2017.