For over three decades, CALCC has served as a powerful advocate for its member Local Corps. Every year, CALCC works hard at the state and local levels to generate funding vital to Local Corps, and to champion policies that help young people and their communities thrive.
CALCC's efforts have resulted in significant financial support for a broad range of Local Corps program areas including recycling, transportation, conservation, water, parks, job training, and education.
CALCC also works to create and help administer innovative grant programs that incentivize local governments, non-profits, and businesses to include Local Corps crews on certain community-benefit projects.
Committed to public policy that supports the mission of Local Corps, underserved youth, and their communities, CALCC further supports initiatives that:
Promote high school, continuing, and career technical education;
Create paid on-the-job training, certification opportunities, career pathways, and job placement opportunities;
Restore and protect the environment;
Increase resources for, and reduce negative environmental impacts on, underserved communities;
Advance social justice, equity, and juvenile systems reform; and
Provide safety-net services and promote mental health resources for young people.
In addition to funding and policy advocacy, CALCC and its member Local Corps work to change the narrative about underserved and systems-engaged youth, giving young people opportunities to share their experiences and show state and local leaders how important they are to our communities.
CALCC also serves as a megaphone for the local corps movement in California. By spearheading data collection, evaluation and communications, CALCC promotes the impact of Local Corps individually, regionally and statewide.
CALCC's advocacy efforts are powered by Environmental & Energy Consulting. For more information on CALCC-supported initiatives and collaborations, contact us
"CALCC is the gold standard for what it means to advocate for the corps movement. Alongside partners, CALCC works tirelessly each year to achieve critical funding and policy that is the life-blood of our local programs. I'm proud to be a part of this strong network of leaders that champions California's young people, the environment, and communities throughout our state."

Nicholas Mueller

Director, Greater Valley Conservation Corps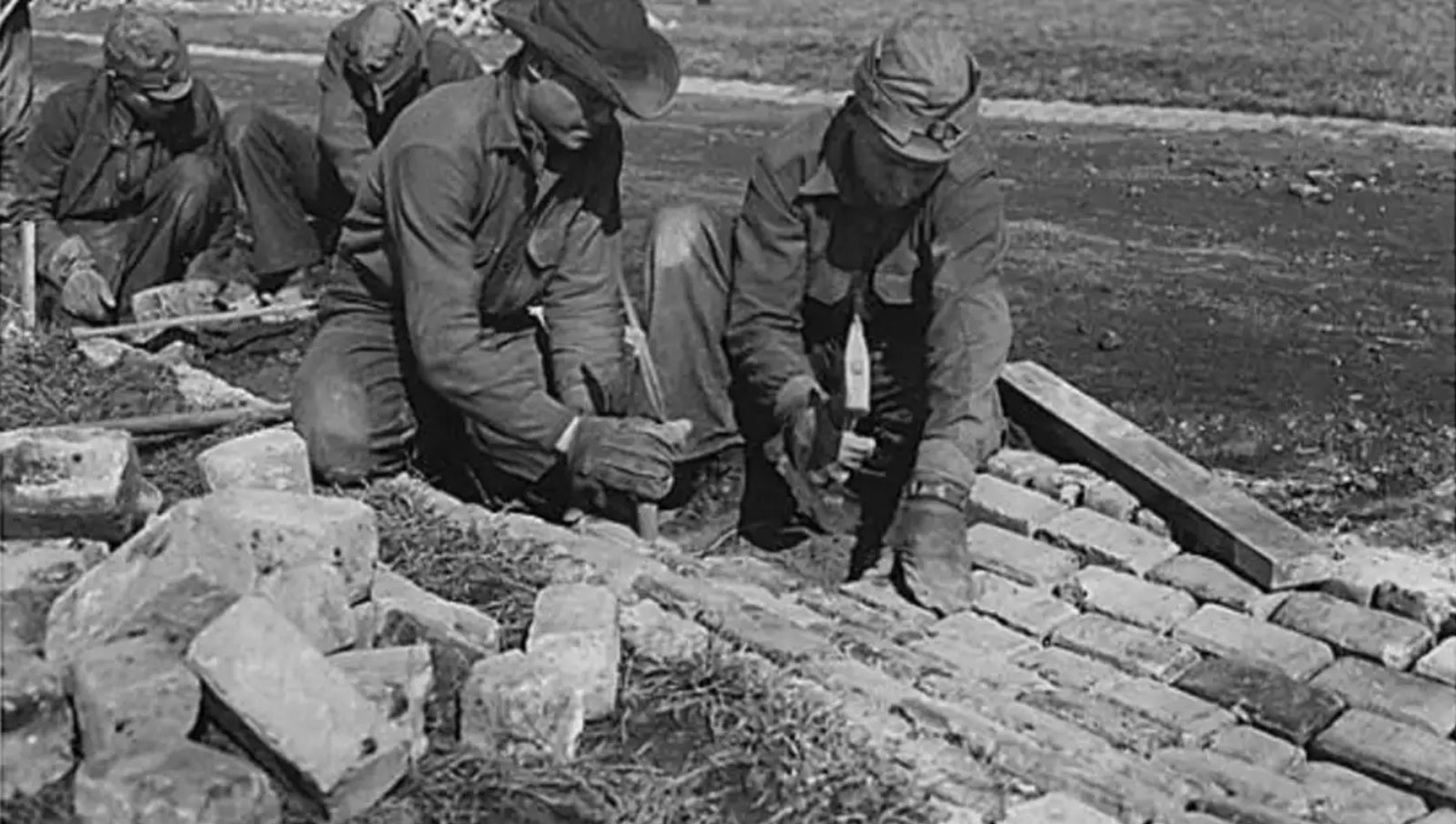 The first Local Corps in the United States was founded in California's Marin County in 1982, with a conservation focus on improving the area's trail system. The following year, Mayor Dianne Feinstein and Honorable Justice J. Anthony Kline founded the San Francisco Conservation Corps, creating the first urban youth corps in the nation. Later that year Civicorps in the East Bay joined them. 11 more state-certified Local Corps have since been founded covering all of California's major municipal areas, from Sacramento in the north to San Diego in the south. In 1985, California's corps leaders helped to found The Corps Network  a national association of local conservation corps, establishing the corps as a national institution.
California's Local Corps are modeled in part after the federal Civilian Conservation Corps, an American legacy program established by President Franklin Roosevelt in 1933. They are community-based organizations that engage young adults (generally ages 18 – 26) in service projects addressing recreation, conservation, disaster response, and community needs. Through a term of service that could last from a few months to a year, Local Corps participants – or "Corpsmembers" – gain a high school diploma, key life skills, paid work experience, and in-demand job training.
Almost from the beginning of California's modern recycling movement, which began in 1986 with the Beverage Container Recycling Law, there's been a close connection between local conservation corps and recycling and environmental protection. The local conservation corps were an early recipient of funding from California's Beverage Container Recycling Law, which was adopted in 1986. That recycling law and that investment have paid dividends, not just in terms of reducing waste and increasing recycling but in terms of developing young people who are our recycling workers of the future. Many corpsmembers have become managers, program operators and program coordinators in local government and in private companies throughout California.
In 1992, the California Association of Local Conservation Corps (CALCC) was established  to support Local Corps by advocating on their behalf, providing access to funding and project opportunities, and by offering networking and expertise in Local Corps operations and programming. Every year, CALCC's efforts enable our 14 state-certified member Local Corps to hire hundreds of diverse young people to strengthen communities, improve the environment and transform their lives through service in Local Corps programs throughout the state.
Over the last three decades, the local corps have solidified their reputation as a model of youth development that blends educational and workforce supports. Since our founding in 1982, California's environmental movement has been transformed, and so too have the thousands of youth who have become corpsmembers, becoming confident, effective advocates for themselves and our environment.  Through the local corps, youth have gained job skills, education and career connections, and most importantly, a community of peers.  Our work has profoundly improved the lives and communities of the 40,000 corpsmembers across the state of California.
Now headquartered in Sacramento, CALCC is still guided by leaders of local corps and environmental champions.  CALCC serves as a central hub and source of training and support for the 14 local corps, with 57 sites in counties across California. We are proud to have led a fundamental paradigm shift in youth development and conservation policy in California and beyond.
CONTACT US
We are here to answer your questions! Click here for contact information for ATP, Prop 1 and Prop 68 projects. For general questions, please email us at info@mylocalcorps.org