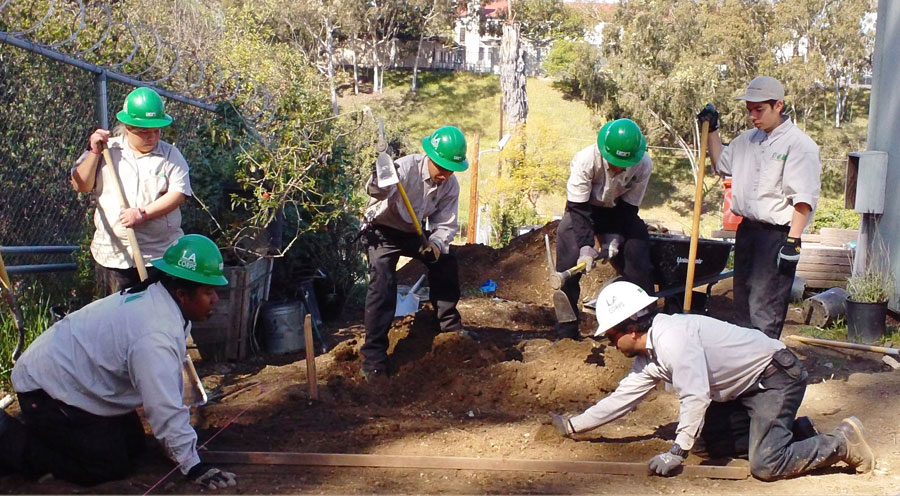 We support the Active Transportation Program, with the goal of making California a national leader in active transportation.
In partnership with CalTrans and program applicants, the local corps help to implement transportation-related projects in communities throughout California, including:
Sidewalk repair
Sign installation
Irrigation
Landscaping and tree planting
Median maintenance
Trail construction
Urban park construction
Graffiti removal
Bike locker and bike rack installation
Wildlife fencing
Education programs
The ATP program requires grant applicants to consult with the local corps on implementation projects.
For more information about partnering with the local corps on an ATP initiative, click here.