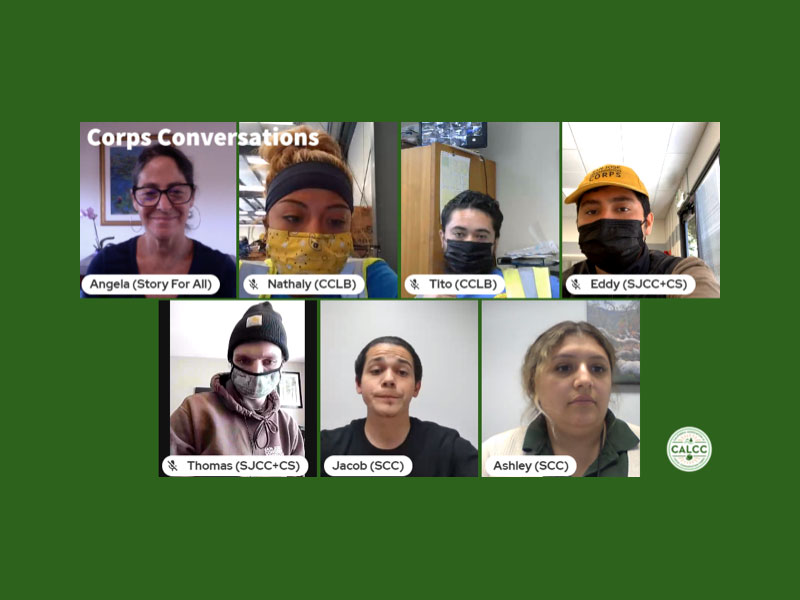 We provide a platform for corpsmembers across California to be heard
Corps Conversations is a live interview series about the stories and topics that matter to young people in California today.
Led by youth corpsmembers, this series of livestreams focuses on the intersection between current events and local corps priorities, such as climate change, zero waste, and disaster response. In conversations with peers and stakeholders, the youth teams ask tough questions and share their own stories to expose the barriers to health and opportunity faced by many corpsmembers and their communities and to highlight solutions that are being implemented by the local corps.
Highlights from Conversation with CalRecycle
Video produced by Linda Mumma at CalRecycle
In addition to providing new skills and a platform for their voices to be heard, Corps Conversations lifts up our corpsmembers – many of whom are youth of color – as positive influencers in their communities. By highlighting practical ways that young people are helping their communities build together, we show teenagers that they have a voice and it matters. They have the right to speak up, dream and ask for accountability around the issues that matter to them and their communities.